JAFFA Inc. Computer Learning Center has partnered with JER Online to provide continuing education and certification coursework in a wide variety of fields.


Advance career through High-Quality Low cost online courses.
Boost professional skills and Earn more money through professional training.
Stay Competitive in the job market while learning from Industry Experts.
Start courses anytime or on a fixed time schedule.
JER Online lists over 1000+, low cost, non-credit Continuing Workforce Courses and Certificates. No ordinary courses -- JER Online courses are industry developed and low cost giving you access to the same e-learning that business and industry uses for their employee training.


Don't Miss Out on Affordable Online Courses
Career Training Available
Top Selling Certificates & Courses
Management and Leadership Training Courses
Leadership Best Practices ($99) ($89 10% off)
Management Essentials ($199) ($179 10% off)
Project Management for Managers ($270) ($243 10% off)
Aeronautical Courses
Drone Flying 101 ($99)
UAS Remote Pilot Certificate ($190)
FAA Private Pilot Ground School ($300)
Social Media and Marketing Courses
Social Media & Digital Marketing 101 ($159) ($143 10% off)
Marketing with Google and YouTube ($199) ($179 10% off)
Marketing with Pinterest ($199) ($179 10% off)
YouTube 101 For Creators, Starting Your Own YouTube Channel ($299)
Job Training and Certification Courses
Special Effects (FX) Makeup Level 1 & 2 ($499)
HR Compliance Toolkit ($129)
Adult CPR & First Aid + Bloodborne Pathogens Certification ($149)
Computer Technology Courses
Begin to Build Android Apps Within an Hour No Coding Required ($197)
Machine Learning & Artificial Intelligence Bundle ($99)
Computer Hacking Forensic Investigator (CHFI) ($450)
See our
Course catalog
for more courses...all the time.
Technical Writing Certification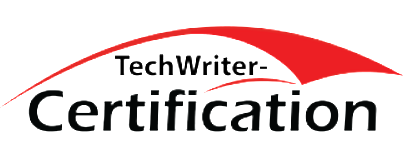 Through our partnership, we offer the following certificates:
Basic certificate in technical writing
Certificate in writing for current technical writers, editors and designers
Technical communication industry certificate - mastery level
Certificate in professional technical communication
Certificate course in structured writing for technical documentation
Writers at work certificate program
Click here to access our Technical Writer Certification.



Want a FREE JER Online Course?
Free Business Training Webinar Series - Power Hour 2019
By 2020, 50% of all college students in the U.S. will be taking at least one online course and they will be joined with millions more across the globe. This course is indispensable for traditional, first-time online students as well as for returning adult students and professionals pursuing online degrees.
Get Your Free Course Here!